City Hall (Dewan Bandaraya), Penang
July 29th, 2005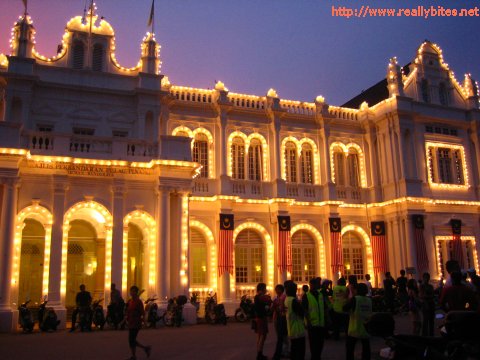 The City Hall was officially opened in 1903,with the Town Hall next to it.
Its a meeting place for the Council Chamber of the Penang Municipal Council.The building is light up during the night.It looks majestic with the colonial architecture.
Opening Hours :
8am-4.15pm Mon-Fri; 8am-12.45pm Sat
The Address:
Jalan Padang Kota Lama
Penang
10200
You wont miss the building.Its next to the Esplanade field.